The Nigerians arrived here in 2002. There are three main lines of them, although the lines intersect considerably.
First and foremost is The Baby Belle line – Baby Belle came from Walla Walla when she was a few days old. I picked her up halfway – at the Flying J truck stop in Ellensburg.
She was the first Nigerian to get off the boat. She is no longer with us, but she is all around us. Her second daughter, Hannah Belle, proved to be one of the wickedest and most endearing goats of all time; in addition to that she was a prolific and very milky doe.
Also known as Hannah Belle Lecter, she was notorious for her mind-boggling escape skills (I still wonder how she got out of that locked horse trailer) and her unwavering commitment to making every day interesting.
Hannah Belle gave birth to such kids as Boxcar Betty, Cora Belle, Terra Belle, and Belle Starr. Who in turn produced such kids as Wembley, Baby Shark,  Pirate Jenny, Teardrop, Tagalong, Dot Dot Dot, NeedsMoreCowbelle, Paisley, Pandowdy, Blue Clover.
I keep very few Nigerian bucklings, but I should have kept one of hers.
Dumb luck really is the best kind. In the year 2001, not that long after buying the farm, which was terribly overgrown with blackberries and scotch broom, a know-it-all visitor to the farm made an offhand remark that ended up shifting the world on its axis.
"You know what you need," she said, peering around with her beady eyes, "you need some goats to eat this brush."
A few days later there were a pair of LaManchas, a doe and her wether son, in the Little Nickel, fifty dollars for both. A family was getting out of 4H because their kids were growing out of it. The doe had been their show doe, a good milker too, they said, and she even had papers if I wanted them. She was out of a doe from a little farm called Lucky Star, in Port Angeles.
Did I want the papers?
"I guess so."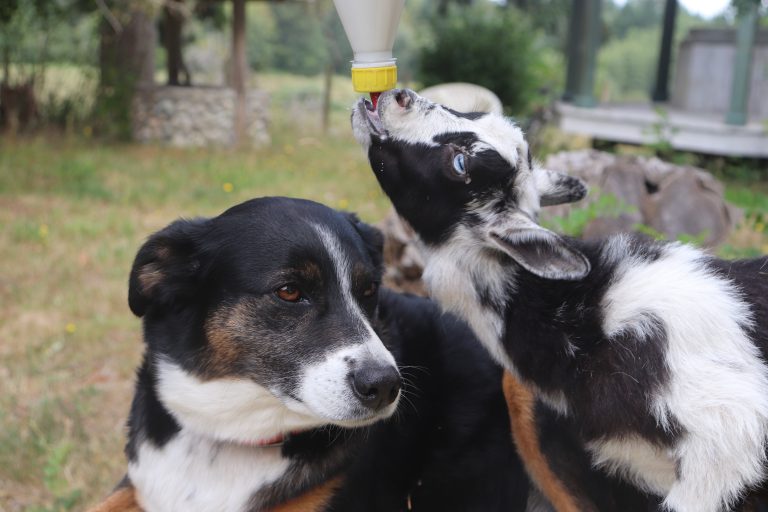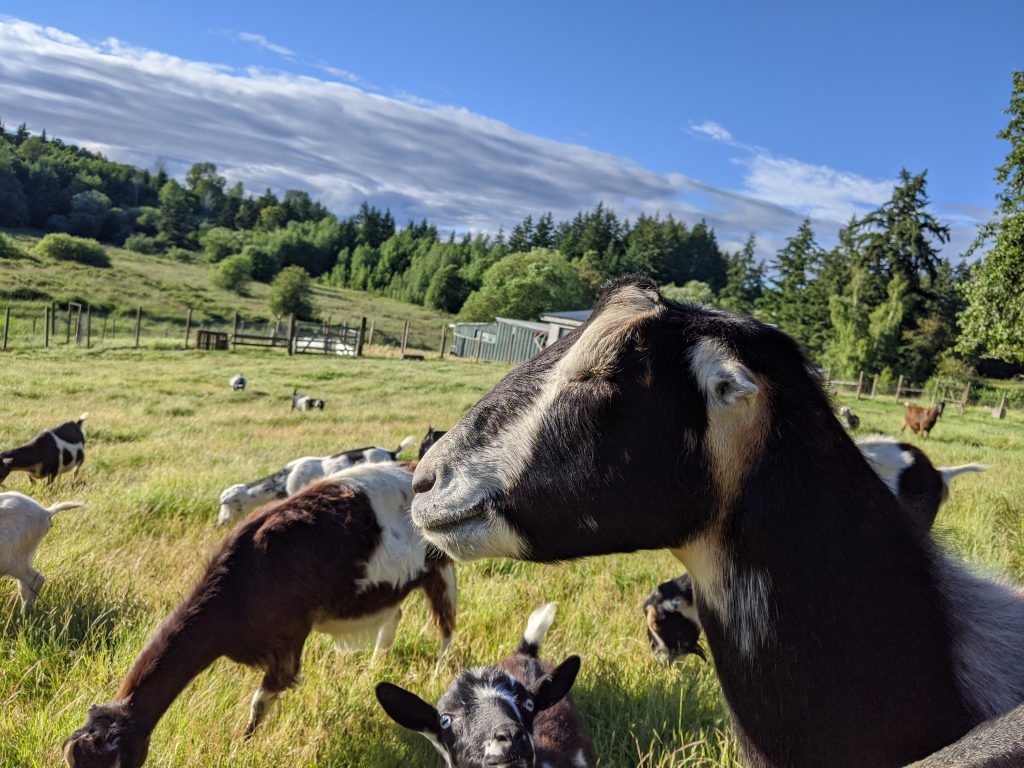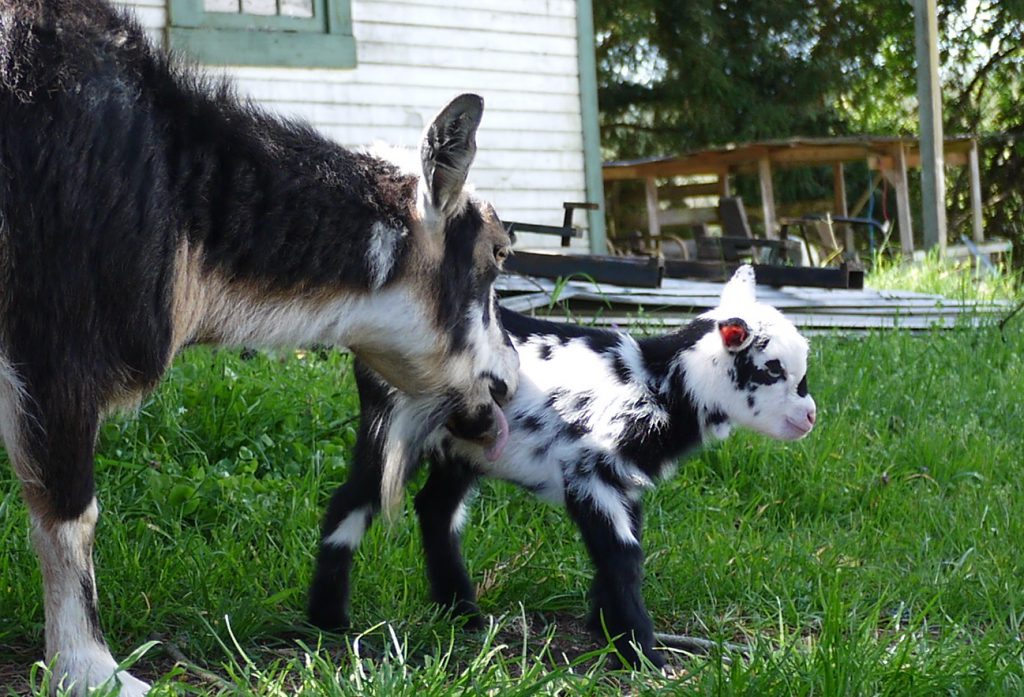 In 2008, Herron Hill became a WSDA-licensed Grade A Dairy and for ten years held that license, but gradually moved away from farmers' markets and restaurants to cheesemaking classes, where the focus remains. In 2018, with mixed feelings, I allowed the WSDA license to lapse and now focus on classes.
Of course now no classes are possible but I hope to resume at some point. In any case, the Nigerians are bred for milk, and they do milk well, here and in other herds.
I haven't been to a goat show in years – except to watch – and I was always a terrible showman in any case. Surprisingly enough the Nigerians did show well enough when I did show them back in the day. In spite of my showing skills, which is saying something.
Goats. What can you say. They came. They saw. They conquered.
Coming soon: the herdbook(s). Contact us here.